"Inexpensive green power in combination with digital technologies - that include sensors and internet of things, artificial intelligence and machine learning, 5G and cloud infrastructure - will all converge empowering India to economically micro size several processes and convert every process into a service."
- Mr. Gautam Adani
About Adani Group
Adani Group is one of India's largest integrated infrastructure conglomerates with interests in Resources (coal mining and trading), Logistics (ports, logistics, shipping, and rail), Energy (renewable and thermal power generation, transmission, and distribution), and Agro (commodities, edible oil, food products, cold storage, and grain silos), Real Estate, Public Transport Infrastructure, Consumer Finance and Defense.
Adani group owes its success and leadership position to its core philosophy of 'Nation Building' and 'Growth with Goodness' – a guiding principle for sustainable growth. The Group is committed to protecting the environment and improving communities through its CSR program based on the principles of sustainability, diversity, and shared values.
Adani has been the vanguard of transposing the conduct of education by creating an infrastructure management institute and an engineering institute along with a Medical College.
Our Inspiration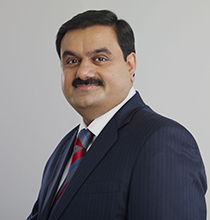 Gautam Adani is the founder and Chairman of the Adani Group, a leading diverse conglomerate in India. It is constituted of 6 publicly traded entities with a market cap of $75 billion (as on 17th Feb 2021) with primary interests in energy, ports & logistics and mining. In each of its sectors, it is the largest in India.
Mr. Adani, a first-generation entrepreneur, is driven by his core philosophy of infusing Growth with Goodness through nation-building. Each of the Group's core businesses are focused on helping build world-class integrated infrastructure capabilities that India needs to accelerate its growth.
Nation-building, for Mr. Adani, means transforming the coastline of India by building a series of ports and related logistics hubs and in the process generate several tens of thousands of jobs. It means transforming the power scenario in India and mitigating the urban-rural divide by delivering electricity to several hundreds of millions living in the hinterlands of India. It means enabling food security by building a modern agriculture supply chain empowering the farmers of our country. It means to fulfill India's objective and become one of the largest global players in sustainable energy by making the largest national commitment to the solar ecosystem and building an integrated manufacturing, generation, and solar park business.
Adani Foundation, the Group's Corporate Social Responsibility arm is among his key interest areas. Until March 2019, Adani Foundation's pan-India initiatives across key sectors of education, healthcare, community infrastructure, and sustainable livelihood touched more than 3.5 Million direct and indirect beneficiaries in 2300 villages across 18 Indian states.
---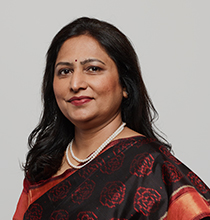 An educationist and a qualified doctor with Bachelors in Dental Surgery (BDS), Dr. Priti Adani has been treading a path hitherto less travelled in the Corporate Social Responsibility (CSR) space. Focusing on the mantra of Growth with Goodness, Dr. Adani is as much a businesswoman as she is a responsible citizen helping create sustainable solutions to complex problems.
She has been spearheading Adani Foundation, her brainchild, passionately for two decades now ensuring that the Adani Group helps transform the lives of as many people as possible.
Under her guidance and leadership, Adani Foundation has been carrying out its activities in four core areas namely, Education, Community Health, Sustainable Livelihood Development, and Infrastructure Development. At present, the Foundation is helping uplift 3.4 Million people annually across 18 states of the country.
---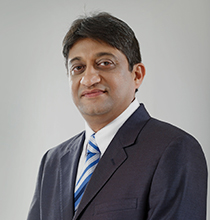 Dr. Malay Mahadevia joined Adani in 1992 and worked on developing Mundra port from conceptualization to commissioning. Dr. Mahadevia has been awarded 'Outstanding Manager of the Year' by Ahmedabad Management Association in the year 2002. In 2008, he was conferred PhD by Gujarat University in the field of "Coastal Ecology around Mundra area".
He is presently president of Ahmedabad Management Association (AMA), Gujarat. He is also a member of many professional bodies including Centre for Engineering & Technology (CEPT), Federation of Indian Chambers of Commerce and Industry (FICCI), Confederation of Indian Industry (CII) and Gujarat Chamber of Commerce & Industry (GCCI).
Vision:
To emerge as an international center of excellence in the field of data science and digital technology. To create best talent helping to shape future India.
Mission:
To develop/ create an international Institute to ensure that data science and digital technology is for everyone.
About AIDTM
At Adani Institute of Digital Technology Management (AIDTM), we are driven with the stimulation and assurance. The need of bridging the gap between pioneering ideas and futuristic disruptive technology driven innovation requires great learning. At Adani Institute of Digital Technology Management (AIDTM), this need is taken care by state of art campus, very learned faculties and most important, Summer Internships, on the job trainings, capstone projects, and enviable placements at the best Tech organizations.
Data science and digital technology is revolutionizing the performance of every organization and the society, by propelling the frontiers of conventional ideology and ever evolving digitalized world. With everything on being digital data, organizations have decision making processes that are distinctly data driven.
AIDTM established in the year 2020, with the core adherence of creating continuously employable professionals in the field of Big Data Analytics and Technology Management. For a non tech background students too, they learn unknown correlations, market trends and customer preferences that help make better decisions and prevent fraudulent activities in organizations.
Big Data Analytics helps in building a reliable, robust, and inexpensive solutions and strengthens the decision-making power by using values of predictive analytics, descriptive analytics, and prescriptive analytics. BDA concrete decisions using supervised, semi-supervised and unsupervised algorithms.
Technology Management focuses on the intersection of technology and business encompassing not only technology creation but also its application, dissemination, and impact. Collectively as a group,
AIDTM is inspired and guided by the esteemed leaders, who are known for their vision, achievements, and charisma.
Message from Trustee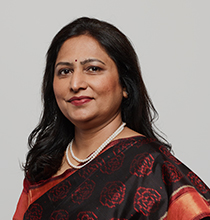 We are living in the digital age which is reinventing almost everything. Technologies and data surround us in ways we don't realise and imagine. Often, the term innovation is used to refer to a technological breakthrough, but it is only when digital technology is coupled with a radical and focused kind of management that we can truly innovate the path forward.
The way we use technology and demystify big data will determine our success as a knowledge economy and a developing country. This makes digital technology management a specialized and upcoming discipline which integrates engineering, science, and management to tap into the myriad potential benefits of a tech-driven future.
The Adani Institute of Digital Technology Management has been established to address the need of the hour by offering industry-oriented post-graduate programmes. This endeavour draws inspiration from the Adani Group's core philosophy of nation-building, covering major aspects of big data analytics and technology management to empower the next generation of practitioners and researchers.
I am excited to see the revolution for grooming future-ready professionals take shape at AIDTM. As technologies advance, new technologies come into the picture and while all of these interact with each other, the possibilities and opportunities are unlimited!
---